SERVING VARIOUS INDUSTRIES SINCE 1988
Warehousing & Fulfillment
Single Inventory Source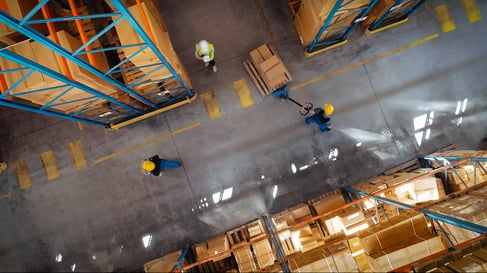 Normally the items you use most are the items you immediately need at your disposal. Why order from multiple places that all have a different ordering procedure? Take control over your inventory and how it is received. With over a decade in warehousing various products for a wide range of customers, we have the experience to safely house, handle and ship your products around the world.
Progressive offers real time inventory status reports as well as customizable reporting to help you track your orders, and manage your items.
Our flexible fulfillment process utilized by banks, universities, and international companies is customized to fit specific needs. We take great pride in not only being able to produce items but also in our ability to sort, arrange, and package products for shipment locally or internationally. Your fulfillment project will be customized and fully automated to not only increase productivity at reasonable prices but to insure the utmost quality control.
Progressive is also positioned to handle your Employee Recognition Programs. With a totally customized and automated system in house, quality control at the highest level is achieved.
A tour of our facility and programs is available upon request.
Connect with a

Warehousing Specialist
Our team of experts are eager to help your organization!
Warehousing & Fulfillment
Clients We Service